Antwerp, Belgium, 16th June 2021 – Paperless flying is a reality for Skylegs operators since 2016, and since then, the Electronic Flight Bag (EFB) app undertook many improvements. Now the version 3.0 is officially released, bringing great features for the flight crew and making it even easier to handle flight and organisation documents.
The iPad app has been rebuilt from the ground up with the latest technology. With the EFB, the crew is able to generate flight packages, sign documents with a personal PIN code and make annotations. The files with annotations can be re-uploaded, becoming accessible from the desktop platform. In addition, users can attach pictures and other files to a flight. The interface has also improved, granting the best user experience.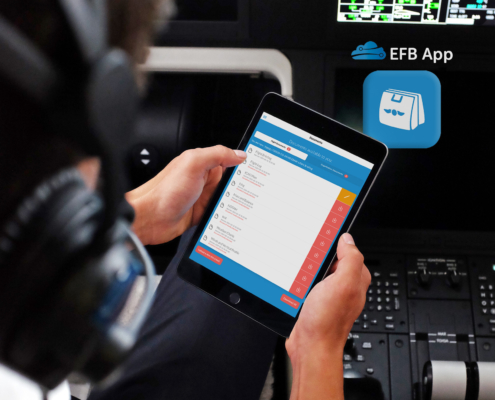 The crew members log in with a unique token, generated by the EFB administrator, who controls the publishing of documents and their access rights. Administrators also monitor the devices battery status, iOS version and the app version straight from the platform, to ensure that they are ready for the next flights.
Combining Skylegs EFB app with the online platform gives the operators the possibility to get paperless cockpit flying certified with their local CAA under different regulations, such as EASA and FAA.
The new EFB app is available for iPads on the App Store.
Note: this app functions with the central Skylegs online platform with the document control module.